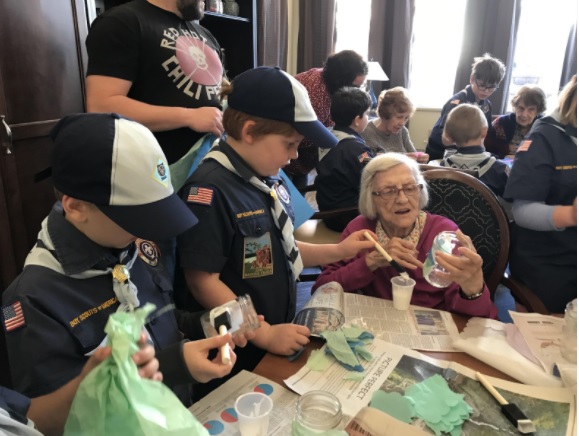 Is your scout group, youth group, or classroom looking for ways to volunteer and make a difference in the Milwaukee area? We are here to help!
Check out the featured project of the month OR click on a topic below to learn more about projects ideal for larger groups.
Once you have picked a project to complete, read THIS information sheet for ideas on how to run a service project with your group.
Questions? Contact our Group Connections Coordinator Annie Turim at [email protected].
Project of the Month
Pack a Fostering Hope Duffel Bag for Kids in Foster Care (K5+)
Monday, Jan. 16 | 4-5 p.m. virtual event kickoff

In honor of Martin Luther King, Jr. Day, we invite your troop/group/pack/team to participate in a compelling virtual event about foster care with leaders from Kids Matter Inc. With your support, your children will then engage neighbors, friends, and family to assemble a Fostering Hope duffel bag for kids moving into foster care, including items such as a book, a toy, new pajamas, and a lot of love. Completed duffel bags will be dropped off on January 29. Click here to learn more.
To register your large group for this event, please contact our Project Manager Erin LeMoine at [email protected].