Gardening for Good – Parkway – ADOPT A WEEK
June 26, 2022 @ 12:00 pm

-

September 17, 2022 @ 12:00 pm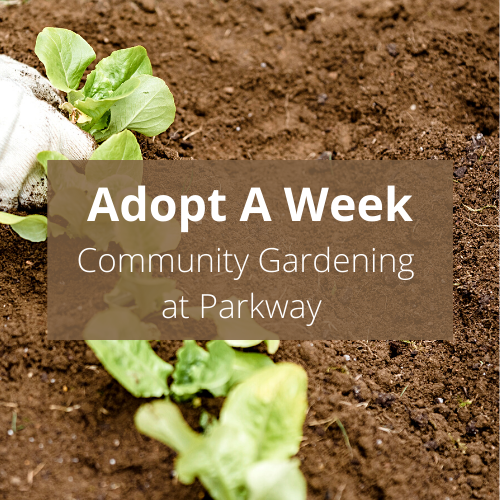 There are two weeks left in September to adopt! Register your family for the weeks of Sept. 4 or Sept. 11.
Pick a week for your family to tend the vegetables, herbs, and flowers in the eight garden plots this summer at Parkway Elementary in Glendale. Come get dirty with us!
As part of our Summer Gardening for Good Series, Kids Impact Community will have eight garden plots at Parkway Elementary School in Glendale. Families will have the opportunity to get dirty, tend and explore the garden, and harvest food to donate to our local partners at Kinship Community Food Center. Green thumbs are not required. If you should have questions or need assistance during your week, we will provide that!
Activities
All summer, each family will take ONE WEEK (Monday through Sunday) to weed and tend the garden. In late September, we will invite the families to come back to the garden to harvest the crops. During your family's assigned week, we ask you to stop by at least three times to tend the garden. Once our participating families have registered, we will communicate details about the garden (where to find water, who to contact for help, etc).
Weeks Available for Gardening for Good – Parkway Community Garden 2022:
Participants can register for up to three weeks throughout the summer.
June 26-July 2

July 3–9

July 10–16

July 17–23

July 24–30

July 31–Aug. 6

Aug. 7-13

Aug. 14–20

Aug. 21 –27

Aug. 28-Sept. 3

Sept. 4-10 – STILL AVAILABLE
Sept. 11-17 (Clean up) – STILL AVAILABLE